Bakunin
2018 (IT/LT)
Curatorial work for
Bakunin
, theater performance by Lithuanian artist and researcher Goda Palekaitė. The show premiered at
The Swamp Pavilion
,
Venice Biennale Architettura 2018, at Laboratorio Artistico Pietra in Turin, Italy and Sirenos International Theatre Festival in Vilnius, Lithuania.


Bakunin—Stefano A. Moretti
Sound and engineering—Adomas Palekas
Light design—Andrea Gagliotta
Curatorship and photography—Alicja Khatchikian
Graphic design—Quiet Propaganda
Direction, script and scenography—Goda Palekaitė
This Goes Nowhere but Here

2017 (IT)
Quiet Propaganda x Graphicus Magazine, Issue n.6
We have indeed noticed that the meaning of the word 'design' has shifted a bit, lately. In popular media, the word suddenly has a certain gloss. More and more, it seems to represent the shiny world of iPhones, iPods, iPads, TED speakers, a commerce-friendly sustainability, a bright sort of pragmatism, 'innovation,' 'added business value,' 'thought leaders,' 'social design,' 'networks economies,' etc. The people behind this newer, sexier brand of design seem to radiate a glamorous sort of optimism. We are certain that these new design leaders have the best intentions, and in fact, we have no doubt that these brilliant minds will probably deliver us to a better future. But still, this shiny world is something we personally don't feel connected to at all. —Experimental Jetset, 2015, Statement and Counter-Statement: Notes on Experimental Jetset. Roma Publications, Amsterdam, pp. 341–342.
A paper roll found in a garage turns into a poster; an unfinished cyclorama wall is taken as a set and revealed in its incompleteness; a photo shoot portraits an object and shapes an idea; a URL leading nowhere is drawn by hand; the hand writes something senseless. The meaningless text remains form, pure aesthetics.
Entire text

here

(Italian only)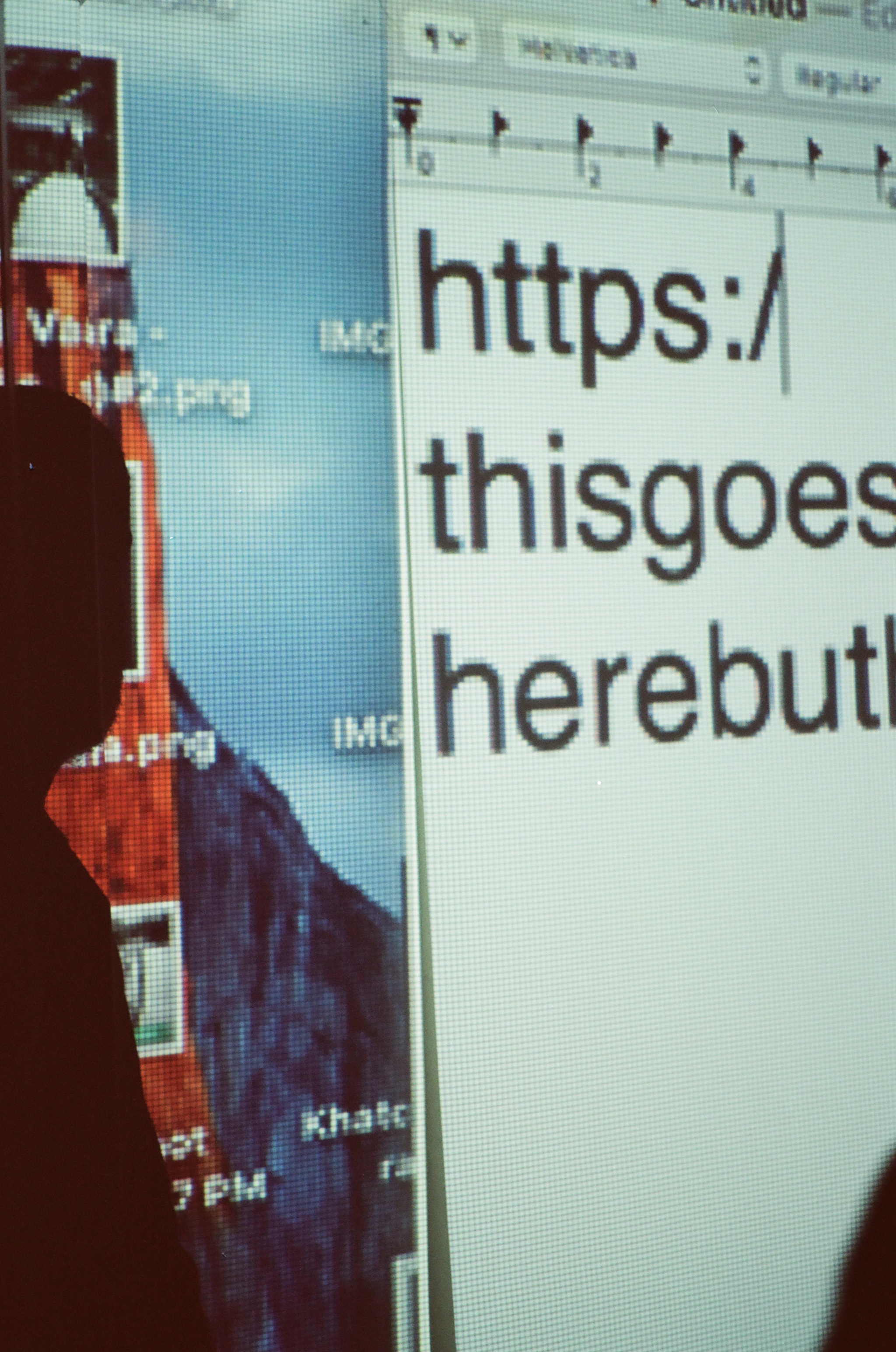 Dumblas/Mud

2017 (LT)
Your skin will bloat. In the mud. Then, it will get blue like rotten meat and it will bloat even more. And you will get so rotten that the dogs will puke when they come near you. Even flies won't go near you. You'll just lay there and rot. (She irons.) I'm going to die in a hospital. In white sheets. You hear? Clean feet. Injections. That's how I'm going to die. I'm going to school and I'm learning things. You're stupid. I'm not. When I finish school, I'm leaving. You hear that? You can stay in the mud.


Rather Than Happiness, in collaboration with the State Drama Theatre of Šiauliai, with the support of the Lithuanian Cultural Council and The Ministry of Culture of The Republic of Lithuania, put on stage
Dumblas
, the first Lithuanian mise-en-scène of María Irene Fornés' play
Mud
(1983). The performance was set in Šiauliai's abandoned Soviet-era Dubijos public school.




Direction—Aaron Kahn (USA), Goda Palekaite(LT)
Visuals—Goda Palekaite
Sound—Gintas Gascevicius
Light design—Julius Kuršis
Actors—Aidas Matutis (Loidas), Monika Šaltytė (Mae), Antanas Venckus (Henri)
Photography: Saulius Jankauskas, Alicja Khatchikian